The Dexter Chamber of Commerce is organized to advance the general welfare and prosperity of Dexter and the immediate surrounding area so that its members, citizens, and all areas of its business community shall prosper. Particular attention and emphasis shall be given to the economic, civic, commercial, industrial, agricultural, cultural, and education interest of the area.
Find a Business
View our Membership Directory
Click Here >>
Join the Chamber
Fill out a Membership Application
Click Here >>
Community Events
See What's Going on in Dexter
Click Here >>
By partnering with the Dexter, MO Chamber of Commerce, you not only get the benefit of a network of local businesses, we will work with you as your partner, providing training materials and advertising opportunities that are only available to chamber members. Take your business to the next level by joining to grow with Dexter today!
A Historic community
Dexter's roots run deep, and it's potential for growth is greater than ever.
Why join the Dexter Chamber?
Community Connections
People tend to do business with people they know, and even in a digital age, personal connections are still crucial to business development, and in a community like Dexter, a reccommendation to a friend still means a lot. When you join the Dexter Chamber of Commerce, you are really joining a network of professionals who work together to encourage excellence and promote each other in business.
We have monthly Business After Hours that are hosted by different members every second Tuesday of each month, we have two full membership luncheons in May and December, and we have an Annual Awards Event. At members request, we can host Lunch and Learns or Convo and Coffees or any other educational seminars.
Ongoing Enrichment
The Dexter Chamber is dedicated to promoting and increasing exposure to our members. We partner with several organizations throughout the year to cultivate an atmosphere that is fun to live, shop and work in. We also have several events to provide professional development and resource information for our members.
Referrals
Every day the Chamber receives calls from individuals and businesses looking for potential vendors, and Chamber staff always recommend Chamber members only.
Ribbon Cutting/Ground Breaking
Ribbon Cuttings are a great way to quickly bring awareness to your business. This ceremony introduces you and your employees, along with your location, products and services to the community. Ribbon cutting ceremonies are available for those joining the Chamber for the first time, in celebration of a major business anniversary, or an expansion or renovation. Ribbon Cutting pictures are shared on the Chamber social media pages, in the Dexter Statesman and on ShowMe Times.
Dexter Dollar Program
A member only opportunity to participate in the Dexter Dollar program. We have gift certificates with participating members on the back that the public can buy for whatever occasions. When the participating merchant receives Dexter Dollars as payment, you can bring them to the Chamber office and we will fully reimburse your business.
Additional Benefits
Insurance Benefits:  Members are eligible to be a part of the Missouri Chamber of Commerce Federation insurance plan with Blue Cross and Blue Shield Anthem. Must have 2-50 employees and be a chamber member.
Other Benefits:
Get your name will be listed here on our website
Receive weekly reminders or red alerts
Discounted rate to use our meeting room
You will be able to display business cards, brochures or other materials in our front foyer
You will be able to put a flyer in our newsletters.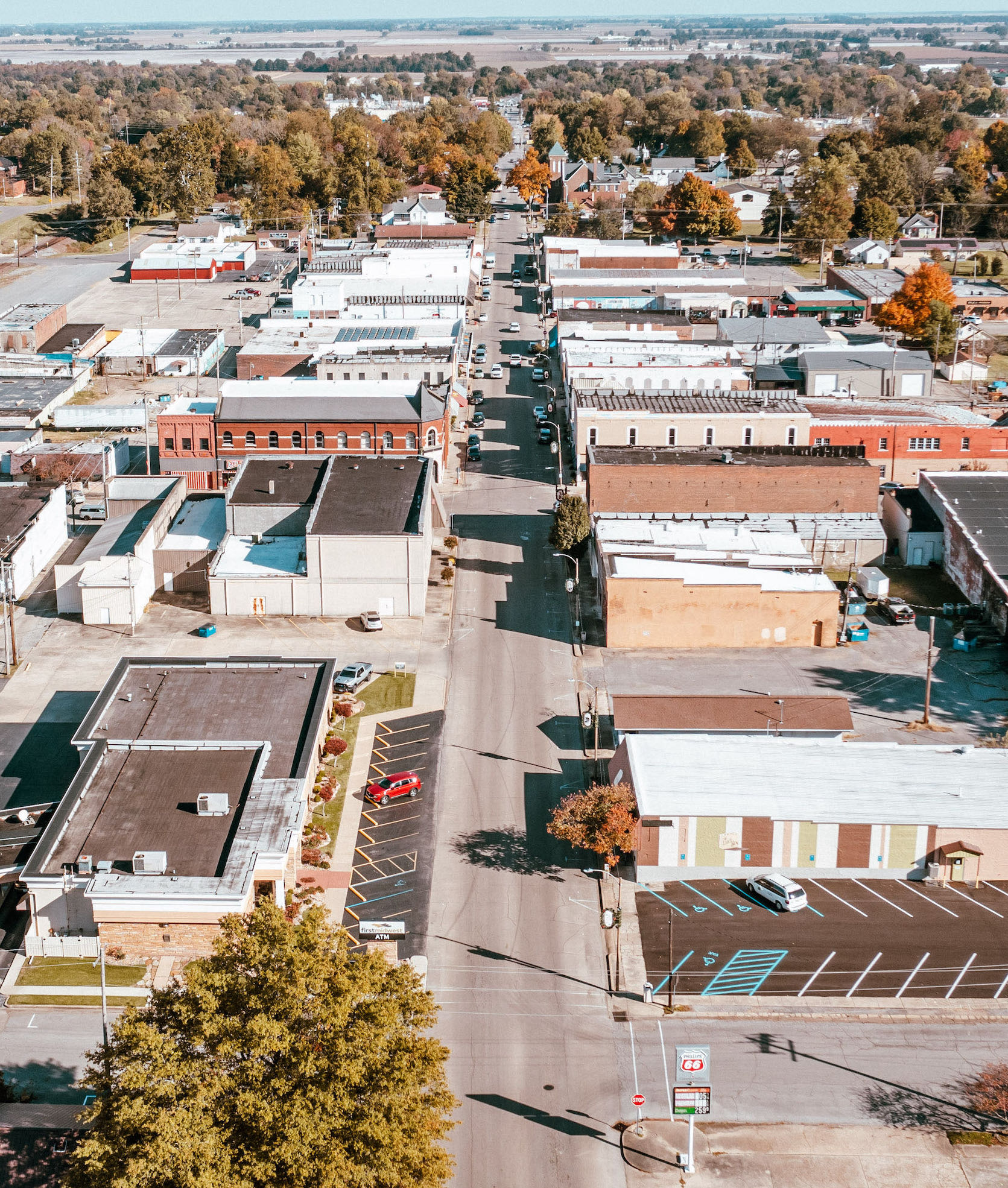 Planning a visit to Dexter, MO? If you have any questions about your trip, or about our town, send us a message here and we will get back as soon as possible.