Leadership Program Overview
Developing Community Leaders for a Bright Future
What is Leadership Dexter?
Leadership Dexter is a leadership development program tailored after several other successful programs in other communities. The Dexter Chamber of Commerce has designed the program to educate and motivate a diverse group of up-and-coming leaders in our community. Individuals who have a genuine interest in leadership, a desire to learn, and who want to become more involved in the future of the community are encouraged to participate in the Leadership Dexter Program.
What is our goal?
The goal of the program is to assist all participants in becoming more familiar with the different areas of business, industry and services in the community. The program also affords a great opportunity for networking with other community leaders.
How are we doing this?
Beginning in March 2023 the Leadership Dexter Program will consist of seven monthly sessions with the last session in September. Each morning sessions will be spent focusing on different areas of interest of the month's chosen program. The trips/meetings will consist of informational speakers, panel discussions, touring facilities, Q&A, etc. The sessions will end with a luncheon, which is hosted by the chamber. The individuals met during the morning session tours will be invited and further input and Q&A on all topics reviewed and discussed before closing the session after lunch.
The Graduates will be recognized and will receive plaques at the Chamber Winter Luncheon December 2023.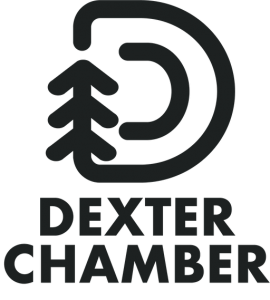 Orientation, City Government and Services
Volunteer opportunities and Civic Organizations
Agricultural Industries & Businesses in Dexter & Surrounding Area
Healthcare in Dexter
Dexter School Systems & Other Learning Opportunities
Industrial – Small to Mid-Size
Industrial – Large Manufacturing